Sofia Celeste
Founder and Editor-in-Chief
Sofia Celeste is a fashion journalist who has covered the evolution of Italy's small and medium sized companies since before the financial crisis.
While working as a staff reporter for Dow Jones Newswires and as a regular contributor to the Wall Street Journal, she wrote extensively about the economic hurdles faced by the Italian fashion, retail and textile industry.
Over the past decade, Sofia's articles on Italian politics, the Vatican and culture, have been published in the Boston Globe, the Christian Science Monitor and La Repubblica's D Donna.
In addition to dedicating her time to BACO, Sofia freelances for Women's Wear Daily and is currently the Milan Correspondent for Paris-based online magazine NOWFASHION.COM and the editor-in-chief of the e-Pitti's online tech and fashion magazine Fairplay.
---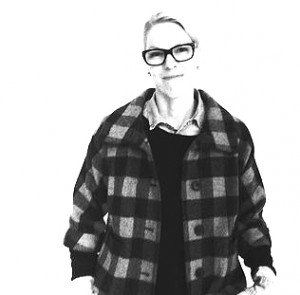 Bonnie Dain
Creative Director
Bonnie Dain is a designer living in Rome, Italy. A California native, Bonnie graduated from Seattle's Cornish College of the Arts and  has worked in the creative arena for more than a decade.
Since moving to Europe in 2004, Bonnie has worked with clients such as Starbucks, Macy's, Bloomingdales and Bergdorf Goodman. She has also worked with publications which include New York Magazine, Glamour UK, the Boston Globe and the LA Times. Aside from her many print achievements, she also designed a capsule textile collection for online concept store The Gildery.
---
Fabio Loberto 
Web Editor and Designer
Born and raised in Milan, Fabio studied at the European Institute of Design (IED) where he took specialized courses in HTML and PHP programming, as well as database architecture.
As an independent web contractor, he has designed for Grapes Communications, Web SpA, Chantelle Group, Voltimum, Lince SpA, Cerved Group, Montenapoleone 2000 and Banca Toscana.
Fabio is no stranger to the fashion world. Prior to becoming a web designer, he worked as a photographer, photo editor and video producer, which required frequent  travel between Milan and London for various assignments.
---
Valentina Accardo
Women's Fashion Editor
Valentina is an economics reporter with a passion for fashion.
From 2009 to 2012, she worked as an associate producer for National Public Radio in Washington DC. During her stint at NPR, she covered the 2012 US presidential campaign. Prior to living in DC, she covered business, politics and general news in Rome for news agency Apcom (now Askanews), financial TV Class-CNBC and business daily Milano Finanza, among others. Highlights in Rome included covering the illness of Pope John Paul II.
In addition to scouting women's fashion brands for BACO, Valentina is currently a Reuters contributor for the northern Italian region of Emilia-Romagna, where she currently resides.
---
Salvo Sportato
Photographer/Photo Editor
Photographer Salvo Sportato has an affinity for the seamless movement and grace of the ballet world and the splendor of the opera.
He spent several years as the Teatro alla Scala Academy studying those worlds, while working as a communications manager. He eventually traded his blackberry for a camera and has gained significant recognition for his portraits, which he enjoys refining into works of art.
He recently published "Ramp," a book about Sicily's abandoned sulfur mines for Italian publisher More Mondadori.
His portraits and photo reportage has been published in Vanity Fair, Panorama, Italian dailies Corriere della Sera and La Repubblica, as well as Opera and Opera Actual.
---
Marianne Dorell
Paris Contributor
Marianne is a seasoned French journalist and photographer based in Paris. Her career trajectory started out with AP television news. She later went on to work for the French 24 hours television news channel i-télé and RFI ( Radio France International).  She is now the Editor-in-Chief of a parental magazine, Parole de Mamans.
A student of philosophy at La Sorbonne and European Journalism in Utrecht, Holland at the Danish School of Journalism, she was the editorial director of urban culture and fashion Indigo magazine, the first European lifestyle magazine translated into seven languages.
Through her photography, she has developed a taste for fashion but she especially enjoys capturing people who are passionate about what they do.
---
Kelsey Riggs
US Contributor
Kelsey has worked alongside some of the most esteemed names in the fashion business. With a degree in photography from the Fashion Institute of Technology, she has worked in interior design, public relations consulting, styling and even modeling.  Kelsey has enjoyed both her position in front, and behind the camera as well as on set during a multitude of shoots. While residing in Manhattan, she worked as a studio manager for one of the lead contributing editors at Italian Vogue and L'Uomo Vogue. She has since moved to Boston to pursue a career in luxury real estate and continues her freelance work in the world of fashion.
---
Laura Saldarriaga
Assistant
Born in North America but South American by blood, Laura enjoyed growing between two languages and cultures. She started studying marketing in Colombia and decided to move to Italy in 2016.  She recently graduated from the Fashion Business and Brand Management program at Istituto Marangoni.  
---
Dominique Emmen
Freelance Writer and Photographer
Born and raised in the city of Breda, Dominique has always had an affinity for fashion, photography
and writing.
After scavenging for fashion exhibitions in Europe, he realized that a career in fashion was his aim
and moved to Milan in 2017. Here he started a Master in Fashion Management at Domus Academy
where he worked on projects for renowned fashion companies such as Versus Versace, Sergio Rossi
and Salvatore Ferragamo.
Currently affiliated with ODDA Magazine and freelance writer for BACO.

---
Aarushi Saxena
Aarushi is a Fashion Communication and Media Strategist based in Milan. Having been in the realm of fashion for the last 8 years, she has studied communication, management, styling, design and worked at different brands in India and Italy. Currently a Digital Marketer at Letasca (a young Milan-based streetwear brand), in her free time she fuels her passion for travel, exploring small towns, discovering new cultures and artisanal brands for Baco.